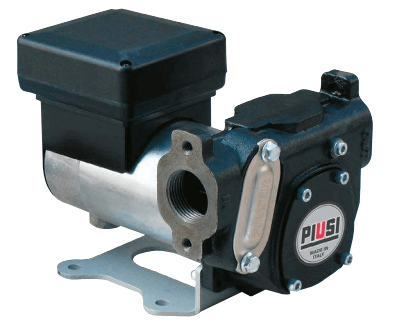 Description
PIUSI 12V DC Panther 56 Pump - 56lpm
The PANTHER DC is a rotary, self-priming vane pump suitable for all applica- tions in which important flow rates are required. This equipment is fitted with an incorporated filter (100Μ) and by-pass valve. The 24/12 V version can be used with both voltages.
This PIUSI Panther 56 Pump is a versatile, premium quality pump with a range of in-built features:
Suitable for use with Diesel
Piusi Panther 56 Model
Self-Priming Fuel Transfer Pump
Incorporated Bypass Valve
50lpm flow rate - at pump 
On / Off Switch
30min Duty Cycle
Thermal motor overload protection
1" F x F BSP Inlet / Outlet Ports
Protection Grade: IP55
Order online with Piusi Shop and get free shipping Australia-wide today!
Downloads
PIUSI 12V DC Panther 56 Pump - 56lpm