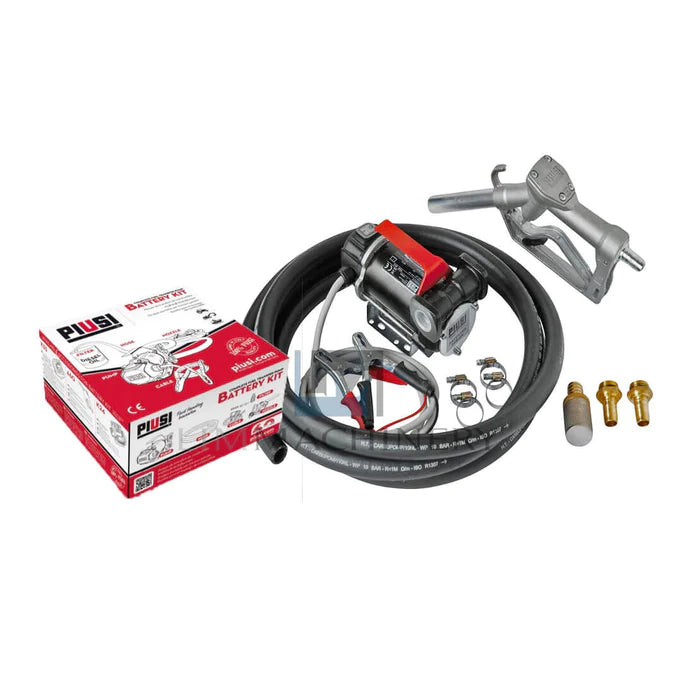 Description
PIUSI 12V Battery Kit
The PIUSI BATTERY KIT is a portable transfer pack with a self-priming electric vane pump. Its modular composition allows users to have different pumps according to the required flow rates and different applications. It is equipped with a fixed brush motor with permanent magnet stator and terminal board with switches and fuses to protect against overload. It is always supplied with integrated nozzle and a set of accessories.
FEATURES:
VERSATILITY
MOBILE AND READY TO USE
ON/OFF SWITCH
PERFORMANCE:

Up to 80lpm flow rate
30min Duty cicle
Up to 2MT Self-priming
In the Box:
PUMP
SUCTION HOSE
DELIVERY HOSE
HANDLE
NOZZLE
MESH FILTER AND CONNECTIONS
CABLES
INSTRUCTION MANUAL
Order online with Piusi Shop and get free shipping Australia-wide today!
 Downloads