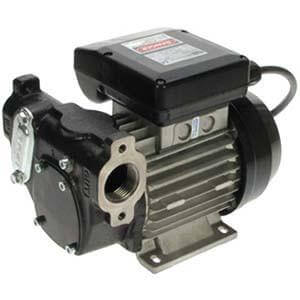 Description
PIUSI 240V AC Panther 72 Pump - 72lpm
The PIUSI PANTHER AC is a versatile self-priming rotary electric vane transfer pump available in three versions (56 - 72 - 90) particularly suitable for dispen- sers, fixed fuel transferring system and other industrial applications. It is equip- ped with a by-pass valve and an incorporated filter to stop impurities.
Cast iron body for durability
Self-priming
On/off switch
230vAC/50Hz powered
1 BSP female inlet & outlet
Continuously rated Built in bypass valve
Thermal protection
Maximum 72L/minute flow rate
Maximum pressure 1.9bar
IP55 Rating

850w motor - 4.2 amp power draw
Order online with Piusi Shop and get free shipping Australia-wide today!
Downloads
PIUSI 240V AC Panther 72 Pump - 72lpm