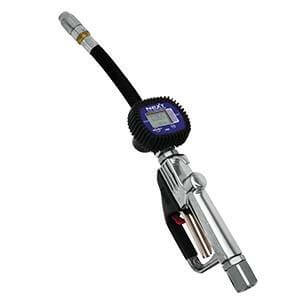 Description
PIUSI Next 2 Oil Nozzle
The Piusi Easy NEXT/2 is the answer to all the needs of a high flow rate oil dispense and measure. It is composed by the Pistol-one nozzle and the oval gear meter NEXT/2. 
FEATURES:
HIGH RATIO PRESSURE
LOW PRESSURE DROP
STURDY AND DURABLE
BUILT-IN LEVER LOCK
READY TO USE
EASY TO CALIBRATE
ELECTRONIC RESET FUNCTION
LOW BATTERY CONSUMPTION
IP65PROTECTION
RUBBERPROTECTION
ADJUSTABLEUMACAMSHAFT
SWIVEL
Flow Rate: Up to 60 lpm (15gpm)
Pressure: 70 BAR
Accuracy: ± 0,5%
Repeatibility: 0,2%
Order online with Piusi Shop and get free shipping Australia-wide today!
Downloads