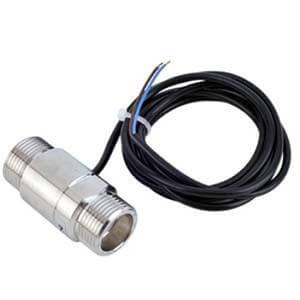 Description
PIUSI Turbinox AdBlue® Pulse Meter - 40lpm
The Piusi TURBINOX is a turbine pulse meter suitable for transferring AdBlue®. Its stainless steel body guarantees a long-lasting resitance and makes this meter perfect for plant installations.
The Piusi Inline Turbinox pulse meter accurately measures the amount of Diesel Exhaust Fluid (AdBlue®), diesel, lubrication oil, coolant or windscreen wash liquid that has been used, at a maximum flow rate of 40lpm.
These Piusi pulse meters have no electronic display, as they are generally used with external systems allowing the amount of liquid consumption to be accessed elsewhere.
Flow rate: 10-40ltr Per Min
Pulses 88 per litre
Accuracy +/-0.5% after calibration
Fluid viscosity: 2-5.35 cSt
DN25 (1") M BSP Inlet/Outlet
Stainless Steel Body
Order online with Piusi Shop and get free shipping Australia-wide today!
Downloads
PIUSI Turbinox AdBlue® Pulse Meter - 40lpm