PIUSI AdBlue® Pulse Meter - Remote Display with pulse output
Tax included.
View full details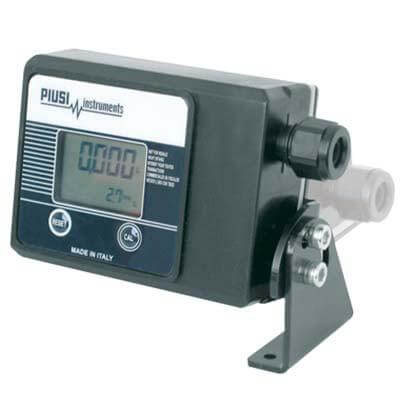 Description
ADBLUE PULSE Meter PIUSI Remote Display with pulse output
Remote display for remote control (via max. 15 m. cable) of pulse meters.
The large screen displays the quantity delivered and the non resettable total Equipped with software applications for calibrating meters. Available as both basic display device and as pulse emitter. Indispensable for receivers designed to recognise only discreet quantities of impulses. The easy interfacing management systems of the pulse transmitter models extend the field of application of pulse meters combined with remote displays.
The Piusi Remote Pulse Display is designed for the remote control of pulse meters.
This Piusi system has a large screen allows the user to clearly see the quantity of fluid delivered per time and the non resettable totaliser.
It also comes with software applications for the calibration of pulse meters.
The remote display is the ideal addition wherever the display and reading of quantities delivered are indispensable, not directly at the point of installation of the pulse meters, but over a distance.
They can be supplied in a basic display only form, or with a pulse emitter to connect to other types of systems that recognize discreet quantities of impulses.
Features of the Piusi Remote Pulse Meter Display:
Multiple measurement units setting
Battery versions require 2 x AA batteries
Low battery indication
Flow rate indication
5 digit resettable and 8 digit non-resettable totaliser
Pulses: 1, 2, 10, 20, 50, 100 per ltr
Order online with Piusi Shop and get free shipping Australia-wide today!
Downloads
PIUSI AdBlue® Pulse Meter - Remote Display with pulse output