AdBlue® MIS-FILLING Device - Used with Elaflex ZVA Nozzles
Tax included.
View full details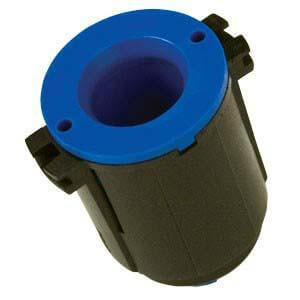 Description
AdBlue® MIS-FILLING Device - Used with Elaflex ZVA Nozzles
Adblue DEF (Diesel Exhaust Fluid) MIS-FILLING DEVICE Magnetic Adaptor for filling any vehicle requiring DEF / Adblue in the vehicle.
The AdBlueTM magnet is for the prevention of mis-filling AdBlueTM into a diesel vehicle. This universal magnet filler neck collar fits into any vehicles AdBlueTM fill point so when a magnetic spout nozzle is used, such as ZVA AdBlueTM Nozzle in service stations, it only allows AdBlueTM into the correct fill chamber preventing miss-filling into any other fill point.
The fixed magnetic field within the filler neck opens the magnet switch in the spout.
For the refuelling of other containers push MIS-FILLING Magnetic Adaptor over the 19mm OD nozzle spout then pull the trigger. Such as jerry cans for long trips.
Dont pay high prices for 20L drums of Adblue, buy a nozzle & fill your own container from the bowser.
The Piusi Magnetic adaptor will prevent a potential mis-fill. 
If the magnetic adapter is not in that allocated tank then the nozzle will not engage
FEATURES
19mm OD
Compatible to ISO22241-3
Universal
Working Temp: -20°C to +85°C
Order online with Piusi Shop and get free shipping Australia-wide today!
Downloads
AdBlue® MIS-FILLING Device - Used with Elaflex ZVA Nozzles