PIUSI FMS AdBlueⓇ Bowser 240V AC - 34lpm Fluids Management System
Tax included.
View full details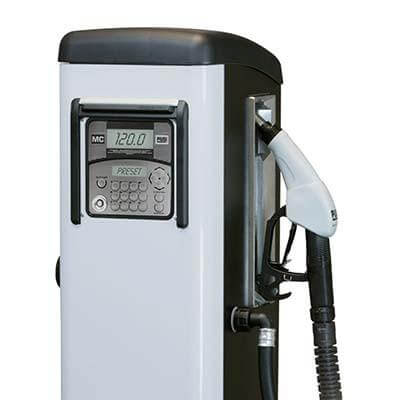 Description
PIUSI (DEF) AdBlue Bowser 240V AC. c/w Integrated Fluids Management System
The PIUSI Self Service MC is the combination of the PIUSI MC technology and the Suzzarablue product range. This AdBlue® dispenser is composed of the MC panel, the Suzzarablue pump, the SB325 nozzle, the K24 pulse meter and 3D filter. 
Fluids Management System will record:
date / time and volume of AdBlue® dispensed
User or vehicle details – Up to 80 users
Has a permanent solid state memory that will record the last 255 transactions
Additional Requirement - Software Kit c/w Manager Key / USB Interface, Software and 10 x User or Vehicle Keys - product code FMS-F14144040-CATA
Flow rate - 34 lpm (9 ppm)
Pump - 230V Single Phase Diaphragm Pump - Self Priming
Pump Duty Cycle - 20 minutes
Filtration - Piusi AdBlue® 3D Filter
Meter - Tubine Digital Flow Meter c.w Pulse Output
Meter Accuracy - +/- 1%
Nozzle - Piusi SB325 Automatic Shut Off Nozzle c/w Breakaway System and Stainless Steel Spout
Hose - 6m x 19mm (3/4") id Hose
Housing - sturdy pressed steel housing c/w front opening lockable cover for easy access for future maintenance and servicing.
Protection - Roll down cover to protect the PIN Pad / Digital Display from the elements
Electrical - 230V 50HZ 400W 1.95amp AC IP55 Protection
Order online with Piusi Shop and get free shipping Australia-wide today!
Downloads
PIUSI FMS AdBlueⓇ Bowser 240V AC - 34lpm Fluids Management System